In four years, Beijing will open its doors to the world when it hosts the 2008 Olympic Games. This will also serve as China's coming out party of sorts, as it showcases its own top brands alongside corporate sponsors Samsung, Panasonic, McDonald's and General Electric. How will this impact U.S. brands in the long run?
By Vitisia Paynich
"China is one of the world's largest consumer markets. Every major international company has a significant manufacturing presence in China; and therefore, [the country] plugs into the global economy," says Nicole Ali, international sales manager for Northern Response International in Toronto. However, Ali isn't the only one keeping close tabs on this market.
With nearly 1.3 billion consumers, China is steadily becoming the fastest-growing economy in the world. In fact, marketers internationally are concentrating their growth projections on China, which is currently among the top five global ad markets. According to Ali, "It's an economy that businesses, especially in North America, can no longer afford to ignore." She adds that people tend to overlook the fact that China is also a major importer of goods and services.
China has been touted, and often labeled, as the premier exporter of inexpensive goods and a Mecca for cost-efficient manufacturing for U.S.-based companies. Yet, China is quickly transforming itself into a top producer of quality products under its own labels, especially in the areas of consumer electronics and household goods. In the United States, for instance, such top retailers as Home Depot, Wal-Mart and Target are stocking their shelves with Chinese exports-from hardware tools to household gadgets-at prices, sometimes, well below U.S. manufacturers' prices.
What does this mean for U.S.-based companies that have forged strategic alliances and partnerships with Chinese manufacturing firms? For some, they believe it's simply the competitive nature of global enterprise, while others like brand and direct marketers worry about their ability to differentiate themselves from their Chinese counterparts.
WHAT'S IN A BRAND?
Market analysts believe that by 2020, China will surpass Japan's economy. In fact, modern cities today, such as Shanghai and Beijing, cater to affluent consumers with upscale shopping centers and car dealerships that could rival New York City and Tokyo and offer renowned international labels like Armani, Louis Vuitton and BMW. According to a "Prosumerism in China" report conducted by Euro RSCG 4D DRTV in 2004, relatively few Chinese consumers surveyed like to shop in small stores and boutiques. Instead they prefer malls and larger chain stores. In addition, nearly two-thirds of Chinese consider a respected brand name a "guarantee of quality and authenticity."
To further enhance its visibility among the global community, Beijing will host the 2008 Olympic Games. Many believe this will be the country's "coming out party" for showcasing its newly built infrastructure and modernized manufacturing, which some argue could have a major impact on business in the United States. Lenovo, a top-selling computer brand, was the first Chinese company to sign up as an Olympic sponsor and joins other well-known corporate sponsors, such as Coca-Cola, McDonald's, Panasonic, Samsung, Kodak and General Electric.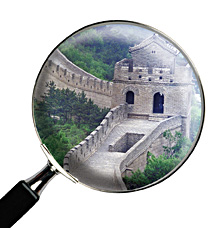 "Part of the things that I see happening is that there is this continued escalation of certain product categories being commoditized and, in many instances, that's been brought about as the result of the ability for Chinese importers to just undercut existing market-share leaders in a particular category," notes Rick Petry, president of agency services for Euro RSCG 4D DRTV in Portland, Ore.
According to a recent article in the New York Times, 12 percent of China's exports to the United States end up on the store shelves at Wal-Mart. Part of the reason is these major retailers are going directly to Chinese manufacturers in search of product at prices far below U.S. costs. How can these Chinese factories afford to do this?
Laurie Braden, president of Global TV Concepts in Deerfield Beach, Fla., says, "In the Shanghai-Ningbo region, I would say 95 percent of the factories are government-owned, and to promote business and manufacturing in that region, the government will give these factories subsidies. So if a product costs $1 to manufacture, the factory can sell it for $1." She explains that the factories are making a 12- to 17-percent margin, even though they are selling the product at cost.
"I think that various governments from the U.S. and Mexico to other international countries have recognized this concern and in an effort to boost local economies, made incentives to local companies and retailers to stick with locally produced product by imposing higher tariffs on imported items-especially Chinese-manufactured items," notes Ali. "Although this helps to some extent, we still see [that] the lowest price is the law."
Chinese manufacturers' ability to under-bid the competition is only part of the challenge that U.S. brands may face down the road. Today, more companies in China are defining their own brand identity and positioning, while creating consumer demand through customization. Haier, a Chinese manufacturer of air conditioners, refrigerators and freezers, is a top seller at major retail stores in the United States. Petry says Haier has been able to separate themselves from other brands by custom building products based on retailers' specifications. For instance, he says that when Wal-Mart wanted to order small refrigerators from the manufacturer, the company requested that they be outfitted with locks so that they could be suitable for college dorm rooms and business offices. Thus, the company is able to develop customized goods and build their brand name at a relatively low price.
Braden, however, doesn't see this as a threat to her own business, as her company doesn't sell direct to the end consumer.
Quick Facts on China
Total Population: 1.3 billion
Capital: Beijing
Date of Establishment (People's Republic of China): Oct. 1, 1949
Administrative Divisions: 23 provinces, 5 autonomous regions and 4 municipalities
Special Administrative Regions: Hong Kong and Macao
Languages: Putonghua (national language); Mandarin (common speech)
Currency: Yuan (the popular unit of Renminbi or RMB)
Electrical Power: AC 220V, 50Hz
Television System: PAL
Television Station: China Central Television (CCTV)
Total No. of TV Viewers: 1.1 billion (Dec. 2002 data)
Source: Chinatoday.com
IMPROVING TECHNOLOGY
As more Chinese companies become technologically savvy, they may become a force to be reckoned with in the area of consumer electronics. According to a recent article in the Wall Street Journal, engineering jobs-once dominated by Germany-are gradually moving to China, where companies like Siemens are investing more than $1.2 billion and hiring 1,000 Chinese engineers. Part of this movement is due in part to the Chinese government's efforts to enhance education in the technology sector. Each year, universities in China graduate over 300,000 engineers-surpassing Germany's numbers ten-fold.
This paves the way for Chinese electronics to take on Sony, Panasonic and Samsung and create brand awareness among the masses. However, Petry warns that the challenge is planting that seed in the mind of the consumer.
"There's a perception that Sony is better on the part of the consumer," he notes. "Sony also gets attribution for developing technologies that others have developed like the CD and DVD player." The key is not just building a better brand at a lower cost, but establishing your brand identity as the only choice that the consumer will ultimately make.
"There's sort of this unstoppable force at play here, [where the] largest retailer is promising everyday low prices. And that's what consumers want and that's what consumers buy," notes Petry. "We have an opportunity on the marketing side to influence how people perceive brands, which can influence their purchase behavior." This could mean using DRTV and the Internet more effectively. In the case of the half-hour infomercial, Petry believes direct marketers have an opportunity to tell their story. "Whether you're a direct-to-consumer brand or a mainline, traditional manufacturer, you simply have more time to articulate differentiation, and that will hopefully translate to being able to sustain a better margin at retail."
LOOKING AT THE MANUFACTURING SIDE
While China continues to build its infrastructure, manufacturing is expanding in other regions. "When I first began [in DR], most products were made in Southern China, which would mean Hong Kong and the Shenzhen area, but now a lot of products that get the best price are in Central China, and even moving to Northern China because labor costs are lower there," says Tonda Mullis, president of MarketRights International in Newtown, Conn.
Global TV Concepts' Braden sees more manufacturing operation moving to the Shanghai-Ningbo region, which is in Northern China. Although manufacturing is increasing in the region, she says the lack of infrastructure is leading to major problems. "For instance, factories, for the most part, work seven days a week and have two or three shifts-depending on how busy they are. Unfortunately, they have electricity only four out of seven days," she says. In some areas, these factories may only have electricity every other day, which means they may be down 50 percent of the time. "This is causing havoc with people who are trying to keep the flow of product. Before, our average lead-time for an item was 21 days and now it's 30 to 35 days." She stresses that the delay isn't necessarily attributed to loss of electricity in her factories. However, if one of her products needs an adaptor from another factory encountering power problems, it will cause delays in her own shipment.
Another issue that U.S. companies tend to face is knock-off products and counterfeiting, especially in the housewares and fitness equipment categories. Some of these counterfeited items sometimes end up in major retail stores or as exhibited items at international trade shows. "Items that are $19.95 and less [often] fall victim to knock-offs and counterfeiting," says Jeff Tuller, president of Savvier based in Carlsbad, Calif. The company has taken several measures to prevent their brands from being copied, including obtaining patents, trademarks and copyrights.
"We pursue vigorously anyone who infringes not only our products in the U.S. but also internationally. We've registered our products with Customs Offices to shut the counterfeiters [down, or] from even getting into the borders," notes Tuller.
MarketRights' Mullis has also taken steps to safeguard her products as well. "From the time that a product hits the market or is even tested [on-air], it's not uncommon for our product to be copied perfectly within 45 days in China," she says. "So, one of the things that a marketer can do is have your product patented in America, and make sure that you've used a good patent attorney so that many of the facets of the patent are written right in and covered properly [in the document. The second thing that you should always do is to get a patent in China and Taiwan."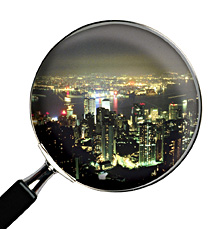 OVERCOMING CULTURAL DIFFERENCES
If you're a U.S.-based company and you are considering manufacturing your product in China, there are a number of things that you must take into consideration. The first one is recognizing cultural differences and business protocol. According to Mullis, "If you don't entertain heavily in China and if you don't allow yourself to get to know your Chinese manufacturing partners, agents or developers on a social level--which usually means breakfast, lunch and dinner--then you're really not going to ever be able to understand the way of doing Chinese business." She explains that Chinese managers generally earn very low levels of income and send most of their earnings home to their family; and therefore, entertaining becomes a major part of their lifestyle. The average factory manager will make approximately $1,000 (U.S.) per month.
Braden points out that because the Chinese are very polite people, they often have a hard time saying no. "So, if you say, 'Make me 5,000 units of these widgets and have them ready on October 15,' they'll say yes--regardless if that is remotely accurate or not," she explains. "And, if there is a problem, I think they have a hard time telling you there's a problem."
Basically, factories in China are either government-owned or partially owned by the government, says Mullis. "So let's say you are an American who bought a Chinese factory and you weren't manufacturing anything yet. You may encounter a lot of difficulty in every aspect of what you try to accomplish and when you meet with government officials, they will clearly tell you that with them things are very easy and if you don't give them a portion of your business, things will be very difficult and they will wish you luck."
Tuller has maintained a strategic partnership with a Chinese company since 2002, and says, "Our feeling behind manufacturing in China is that the most important factors are partnering with someone who has very strong business ethics, a good financial situation and has high quality control."
Spending Plans for 2008 Beijing Olympics
In preparation for Beijing's 2008 Olympics, China will embark on its largest and most ambitious series of building projects ever, which will include:
Spending $1.6 billion (U.S.) on basic infrastructure for the Games to encompass a 3,000-acre Olympic Green; four of the 37 competition venues, including the main stadium; and a Games Village to accommodate 17,600 athletes and officials.
Spending up to $12 billion on cleaning the air and water, including new sewage treatment plants and a pipeline system to bring natural gas to most of the city in an effort to wipe out coal-induced smog. The target is for 83 percent of Beijing's energy to come from natural gas by 2008.
Spending more than $20 billion unclogging the city's roads. Plans include 60 miles of rail and tram lines, tripling the highway network and quadrupling the subway system.
Source: Reuters
DRTV IN CHINA
Is there opportunity for U.S. direct marketers to sell product into the country? "China is worth pursuing, because obviously they've got [nearly] 1.3 billion people," suggests Braden. However, like Tuller, she believes marketers may run into obstacles along the way. "I think the biggest hurdle right now is that the marketplace is not really mature for foreign companies to successfully market with China," Tuller warns.
Northern Response's Ali, on the other hand, believes differently. "The key to reversing [the] equation where North America sells into China depends on the structure of your business relationships and approaching it with a flexible business model," she suggests. "Most companies that wish to enter in the Chinese market for the first time either have starry-eyed ideas of selling their products to China's 1.3 billion consumers or the complete opposite-paranoid about the protection of their intellectual property and infringement issues."
Ali contends there is a middle ground there. "The key is to get local knowledge [by] doing due diligence, because knowing the language and culture is not enough. It is important to have a long-term strategy built around a local partner who has had a successful track record selling products and services within China. Most non-Chinese companies that have been successful have done so because they have spent considerable effort building up their network of partners and relationships on the ground."
So, whether your goal is to outsource your manufacturing operations to China or to sell your products to the Chinese consumer via direct response marketing, Tuller sums it up best: "China is an enormous manufacturing power and anyone who underestimates it as far as its competitive ability within the U.S. market is just ignoring its ultimate size and technical strength."