Positec Power Tool Group reveals how it used DRTV to expand from a Chinese manufacturing company to a growing lawncare and power tool label in North America.
By David Lustig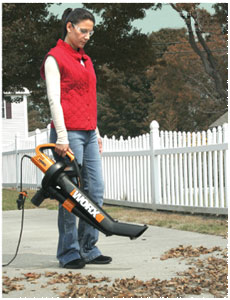 Being successful in today's marketplace means more than just manufacturing quality products. Just as important is a marketing strategy that includes seeking out every possible mainstream method to capture optimum sales, and therefore, profits while maintaining tranquility in your established customer base. Translation: when the company is planning expansion, do it right, do it smart, do it well.
The Positec Power Tool Group is an international manufacturing company based in Suzhou, China, located just one hour from Shanghai. Founded in 1994 by Don Gao, the company quickly made a reputation for itself as a quality supplier of both consumer and professional hand and power tools for Sears, Lowes, Home Depot, Tru-Value and Canadian Tire, among others. Today, the company has offices in 12 countries including the United Kingdom, Germany, Australia, Korea, Russia, Poland, New Zealand and throughout Latin America.
So when the company decided that in addition to manufacturing tools for other major brand names it would begin marketing its own non-competing product, Positec also realized a marketing strategy had to be worked out so as not to appear to be going head-to-head with its traditional customers. The answer, among other sales venues was DRTV.
Marketed under the WORX name, Tom Duncan, president and CEO of Positec USA Inc., headquartered in Charlotte, N.C., says the brand consists of portable outdoor power equipment including grass cutters, hedge trimmers, lawn mowers and other lawn and garden tools that are either electric or battery powered. The company made a conscious decision not to manufacture gasoline-powered models both due to noise pollution and an attempt to provide environmentally friendly equipment. There is also the WORX Revolver Line that includes rotary drills, hammer drills, reciprocating and circular saws.
Another line of equipment is marketed under the Rockwell label. Positec acquired the rights to the name and is fielding a line of bench- top and stationary tools.

UNDERSTANDING THE ENVIRONMENT
"It was really difficult getting our brand name into where we were already selling private label tools," Duncan says. "We resolved not to be in direct competition with the companies we supply private label brands to."
He adds that DRTV provides his company direct access to the marketplace without that competition. Positec's entry into the DRTV market, according to Duncan, was relatively painless. "The companies don't see that as directly competing with them. Our Sears business, for example, is growing faster now than beforehand," he notes.
Was it easy for Positec to establish itself as a brand player in the super competitive power tool and outdoor power equipment market in North America, especially against such long-time household names as Black and Decker, DeWalt and Toro, among others?
"I am not sure that I would consider us a major brand player in the North American market, but I think we are certainly on the radar," Duncan says.
OUTSHINING THE COMPETITION
One of the areas that the privately held Positec stresses, he says, is quality. "We're an ISO 9001 company with 250 engineers and more than 4,000 employees," he says, producing more than 15 million pieces annually in its 1.2-million-square-foot production facility. The company does its own AC motor manufacturing, injection molding, die-casting, wet paint spray, dry powder coating, heat treatment and battery-pack welding, among others. Its research and development capabilities include engineering, technical and industrial design, intellectual property protection, 3D modeling and prototyping. There is also an engineering and design center in Italy and another engineering group in Australia.
Duncan says his company has multiple partner facilities (outside contractors) that manufacture parts for them and must have a Positec quality control team office on their property to carry out constant monitoring to ensure adherence to the strict construction standards the company has laid down.
In March 2007, Positec began advertising its WORX GT cordless lawn trimmer and edger via a long-form infomercial campaign. Duncan estimates that since the start of active DRTV campaigns, sales of cordless grass trimmers has doubled. The company has currently shipped more than 500,000 units.
He explains that many of the battery-operated devices Positec builds work off the same model power supply, so once a person has the battery-operated grass trimmer, the company can then market other tools, such as a drill, hedge trimmer or blower-all using that same battery and charger.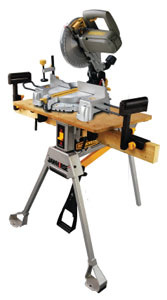 DRTV SHOWS OFF ITS ADVANTAGES
"DRTV is a wonderful medium to demonstrate the product and show its advantages," Duncan says, adding that by putting a product in a store, many times its innovations can't be effectively explained by an employee who may or may not be familiar with it, so it sits on the shelf and gets lost among the thousands of other items. With DRTV, the viewer can see exactly what the product does and how it works.
Using both local broadcasting systems and national cable outlets, the grass trimmer infomercial has aired on about 800 stations in the United States and Canada, as well as the United Kingdom and Germany. Two more Positec home improvement products are scheduled to be launched in North America before the end of this year.
While Duncan says DRTV is the key element in the successful marketing of Positec products, other campaigns are in the mix, including direct mailings and e-mails targeted to those customers who have opted in by requesting additional information when it becomes available. To date, the company has not added radio, but is considering it in the future.
"We have a great team of folks here," Duncan says, referring to the Charlotte-based arm of Positec that employs about 30 people. "My role here is to build the brand in North America." Thus, Duncan is not involved in the day-to-day operations, but does work closely with Positec's production company on the creative side and focuses on building different strategies and getting involved with the company's retail partners.
THE DRTV FACTOR
In retrospect, was DRTV a good idea from the start or did it have to be sold to Positec?
Duncan says the company is always looking for the best method it can find to get the word out about its products. DRTV, he says, gives both awareness and availability at the same time. "With DRTV, we know exactly what advertising is working and when it is not."
And when does it work best?
"For us, the weekends are the best for advertising," he explains. "In dayparts, it's the morning at 6 a.m. all the way to 11 p.m. to midnight. Weekdays it's early morning and late at night."
For Positec's logistics partner, the company eventually settled on Moulton Logistics Management, a bi-coastal company headquartered in Van Nuys, Calif. The company, which has 35 years' experience, has more than 200,000 square feet of facilities and an ISO 9000 certification. A second Moulton distribution facility, a 170,000-square-foot operation, opened in 2007, is located in Charleston, S.C.
Duncan says his firm originally outsourced all of its aftermarket customer service, but quickly found out that his firm was separated from them.
"We weren't hearing anything good or bad when either happened," he says. "So what we did this year was we launched our own customer service group internally, a joint program in partnership with Moulton. When our people are too busy, it automatically overflows to them." The west coast call center, with about 100 operators, is open from 6 a.m. to 9 p.m. Eastern time.
Moulton's vice president of sales, Joel Crannell, says, "They were a brand new company on the DRTV market. We now handle all of their order processing, fulfillment and customer service." The Van Nuys-based company does not do order taking, that's handled by another firm. When Moulton took on Positec,

Crannell says that the North Carolina-based firm was already up and running, necessitating the conversion of all of its historical documents to its system so that customer service could access whatever it needed to properly handle calls. It was a hefty programming task, he says, but it was worth it.
"They are very customer oriented. Even though we do the customer service, Positec is literally tied into our system. Calls go to them first, and then when it starts to overflow, it rolls to us seamlessly-even though they're in North Carolina." Crannell says, explaining that Positec wanted to have its own base to handle calls, but relies on Moulton to handle whatever it can't, which he says amounts to about 80 percent of thunds.e inbo
Duncan notes, "Moulton is wonderful to work with. They are flexible and give us all the information we need to manage things on the backend."
"We record every telephone call that comes through our system and we assign a disposition code to it, which allows Positec to quickly analyze and drill down on the calls they want to listen to," Crannell says. "In a real-time environment, they can go online with us, look at the disposition calls and listen to them and find out the particular issue they're looking for."
The future for Positec and DRTV is a good one, says Duncan.
"We see the direct response segment of the market as a key part of our business as it goes forward," Duncan says. "DRTV offers the ability to not only demonstrate your product, but build the brand."
David Lustig is a contributing writer to Electronic Retailer magazine.